Meet Our Team
Chiropractor in Orange City, FL
Meet our team at Ultimate Spine & Wellness where taking care of your health is our main goal. We want to get our patients out of pain and back to enjoying their daily lives pain free. We want all of our patients to have the best chiropractic experience possible. Ultimate Spine & Wellness offers a number of different chiropractor services in our Orange City, FL location to better serve our patients needs. At Ultimate Spine & Wellness we see everyone from grandparents to parents to babies and kids! We love seeing all of your families and growing with them.  Our goal is to teach our patients so they understand how to take care of their body to improve their quality of life. We provide an evidenced and neurologically based approach to treating a variety of health conditions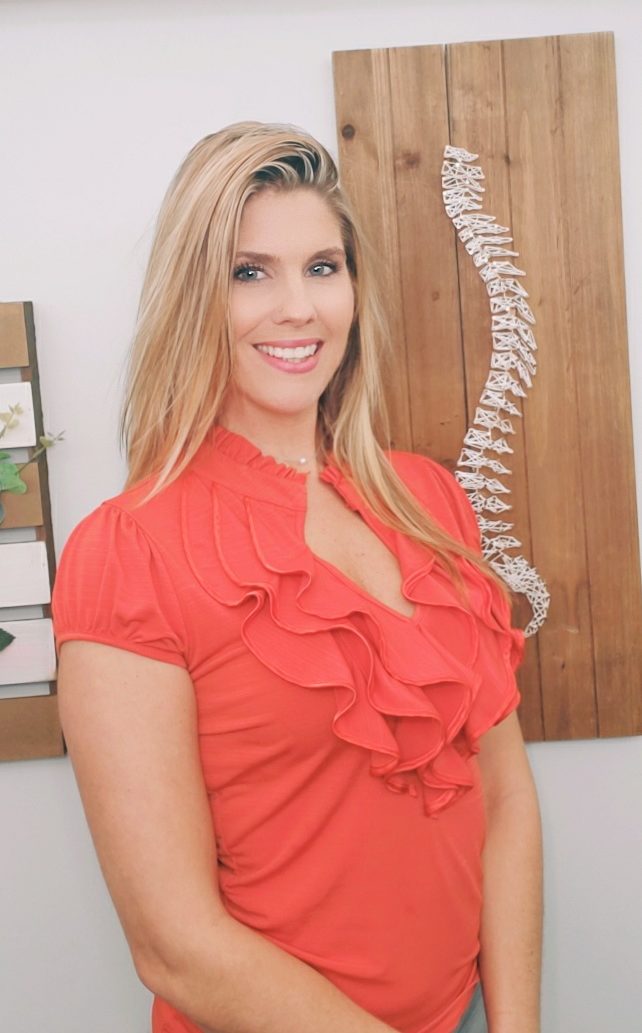 Dr. Jamie Grainger
Doctor of Chiropractic Medicine
Dr. Jamie Grainger graduated Cum Laude from Palmer College of Chiropractic in Port Orange, FL as a member of the class of 2017. She earned her bachelor's degree in public health from the University of West Florida in Pensacola, FL. Dr. Grainger is a native to the central Florida area, growing up in Winter Springs where she attended elementary, middle and high school. Dr. Grainger is excited to give back to the community that has shaped and molded her for so many years.
During her time at Palmer, Dr. Grainger was the President of the pediatrics club, a member of the motion palpation club, soft tissue club and was on the sports counsel. Dr. Grainger worked with the members of the USTA in Daytona and had the pleasure of caring for athletes, veterans, police officers, firefighters, teachers, the elderly, infants, school age children, and pregnant mothers. Dr. Grainger has also completed advanced training utilizing the activator protocol which she uses in her office today.
Dr. Grainger is a member of the Flagler Volusia Chiropractic Society, the Florida Chiropractic Physicians Association and the Florida Chiropractic Association. Dr. Grainger  donates her time offering lectures and screenings which help educate our communities on what true health really is and the steps you can take to obtain it.
Andrea Peek
Office Manager
Andrea Peek studied business management in Washington state before moving to DeLand, Florida with her husband and two daughters.
Not long after becoming certified in medical billing and coding she ventured into the chiropractic field and has been working as a chiropractic receptionist since the spring of 2017.
Her business management skills that she has brought to Ultimate Spine & Wellness are top notch. This has enabled us to provide the best care and service in the Chiropractic field.  When you call Ultimate Spine & Wellness you are greeted with a friendly voice. Andrea is also able to provide the correct services that you will need upon arrival.
There are many choices when you are looking for a wellness provider and Andrea brings Ultimate Spine & Wellness to the forefront in customer serivce.
Getting Started in 3 Easy Steps!
"All chiropractors are not made alike – I know this from experience! Dr. Grainger is the best! have been seeing Dr. Grainger for over five months now and I have found a tremendous amount of that time to be pain free. "
M. Verdon
"I saw Dr. Grainger for a shoulder problem I was having, she adjusted me and treated me with a laser in the office. I felt amazing when I left! I would highly recommend her to anyone, her staff was amazing too!"
Amanda. M
"Dr. Grainger is the best chiropractor around! If you want great care, go see her!"
A. Rehm
"Dr. Grainger is amazing! So friendly and great work!"
A. Tittle
"I had been suffering with stiff hands, feet and toes for a short but painful time. After visiting a couple of doctors that offered no relief or answers I called Dr. Grainger. They took me in the same day and I felt major relief after my first visit."
Amy R.
"Everyone is so friendly and helpful. The office is very professional and they really take the time to make you feel comfortable and welcome."
J. Allen